Robotic Coating System Supplied to NASA
Aerobotix, a small business in Madison, Alabama, supplied NASA Marshall Space Flight Center a Class One, Division One FANUC Robotic System. This robotic coating system is being used to apply primer and foam insulation (SOFI) to cryogenic launch vehicle fuel tank sections of the new NASA SLS (Space Launch System). Check out the following link to learn more about how this advanced robotic spray system is helping create the most powerful rocket ever built. Aerobotix is a FANUC Robotic Integrator specializing in performance coating application, survivability coatings, force-controlled robotic sanding/polishing, and automated measurement of coating and structures. See figures 1 and 2 below for NASA coating simulations.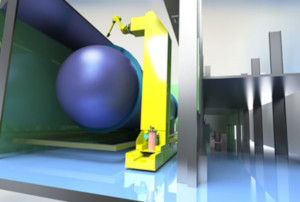 Figure 1: Front view of NASA coating system simulation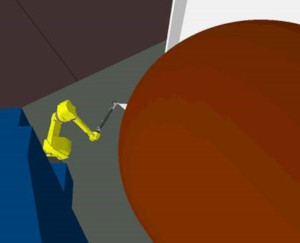 Figure 2: Top view of NASA coating system simulation
Please see the link below for the NASA article and contact Aerobotix at info@aerobotix.net to start customizing your own robotic coating, painting, sanding, polishing, and/or measurement solution.
https://www.nasaspaceflight.com/2018/07/boeing-sls-lox-tank-foam-work-recovering-contamination-issues/